Theo was a great dad of four, Ronny, Johnny, Mariah and Sally. His was married to his dream-girl, Maddie. They met in high school during a biology test, he was trying to cheat, by look on her paper for an answer, she covered her paper. However in college, she heard him telling a friend about his cheating and a encounter turned in to a whirlwind romance.
Theo struggled in college as much as he did in high school and made a deal with Maddie, that if he dropped out, and joined the military, he would return and finish when things in their life settled.
Before he went to basic, they got married, Maddie stayed in school, and while he finished training and got his permanent duty station, she finished college, getting her degree in accounting. She agreed to forgo her career aspiration to become, a "stay at home mom." because they knew it would be easier on the family. Over the years he really became a great provider, and Maddie and the kids really relaxed into a nice pattern of family life. 
His transition from the military to civilian life was almost seamless, because he lucky enough to become a Army General Assistant, so his family and kids never, had to move, and his kid never had the difficulty of transferring to new schools. This gave them the opportunity plant roots and be a part of one community. Theo, or Sergeant Brown had a great life while in the military, because out of training he moved to Washington D.C. got married, had kids and they are still here in D.C. with the same friends and same life.
The luck never stopped, because one day while eating lunch at the motor pool, a couple of jeep driver was talking about getting out of the military. Theo over heard them saying, "that the local Ford Plant is hiring and starting pay was 45.80 an hour." He quickly called his wife to talk to her about this opportunity, because his ETS (end term of service) date was in two month's. So she told him to go for it, and he started at the plant, a week after he left the service. How lucky can one man be?
Waking up to the sound of the alarm, in the five o'clock darkness, is just like any other day for Theo, waking up to a beautiful, intelligent, loving wife, four great kids, and a great paying job at the "Ford Plant", thinking to himself:"Wow, what a great life." He jumped right up, got dressed, and out the door.
Most mornings he would listen to some talk radio, and pick up his black coffee with four sugars from Duncan's Muffin Cafe, and maybe a muffin or two, but today was different because it's been a down year for the plant, and "people just weren't buying any, new car's", he thought. Thinking about the economy, he started feeling very worried and he really scared, because their was also talks of the "D" word "downsizing", and he really need his job. Thinking back, he felt fortunate, because right out of the military, this great job just fell in his hands, He was the envy of all of military friend. He said to himself "This can't be the end", thinking to himself, and turning up on the radio, to take his mind off of the negative thoughts!!!
Arriving to work early, turning on his machine to "drown-out" the quiet whispers, he focus on doing a harder and better job. Then "The Announce" it came over the company speaker system piercing the ominous noise-less warehouse, :"all worker with less than 4 years, report to the cafeteria at twelve o'clock, for a company briefing." Theo looked at the clock, and realizing he has be with the company for fourteen month's, and now his fear impending doom.
The clock said: "11:45" and every second that ticked away, made his heart thump harder and harder, he couldn't concentrate on his job. The twelve o'clock horn, rang so loudly, he almost jump out of his over-all's. He turn off his machine, turned to walk the long dreadful steps to the cafeteria, praying and hopeing that his fears aren't true, because if they are,what will he do?
The cafeteria was packed with worried and anxious worker, few talking, mostly quiet, and no one looking at each other.
The cafeteria had two sections: The eating area which room was filled with table all aligned against the wall, in the front of the room was a wall with two entry ways, inside of the doorways was the food preparation and display area. The eating area was where all the workers lined up, because in front of the tables area was a stage.
Moment after Theo arrived, Mr. Abram appeared on the stage, standing in front up a podium with a microphone sticking out of it, he open with: "First of all I like to thank you for giving me your time and attention, from you busy work schedule, I brought you together with a heavy heart to talk about the Ford Company and our place and position in the auto industry." Today I was in a meeting, with all the Vice Presidents and there is talk about about: layoffs, downsizing, and cutting hours, and I brought you here to let you know that your job's are safe, at least for the next 90 days, and then it will be more talks, I assure you that this is a just hiccup, and hopefully soon we will be back on track."So don't panic we have your best interest in mind.
Now I will answer any questions you might have… Theo walk away sweating and in shock: thinking to himself, "What will my family do without my income?" "Roarrrrrrrr," the lunch horn sounds, Theo, didn't feel like eating.
He just grabbed the phone and call his wife, when she got on the phone, she said "Hello" he just started talk saying, "baby, they called a meeting before lunch, talking about: downsizing, layoffs, and cutting hour's"…. Maddie interrupted "is it immediate? or how much time before this will happen?" Theo responds "He said 90 days" Maddie asked "Who said?" Theo Answered "Mr. Abram." Maddie jumped in, "Who is he?" Theo said "The Director Of Operations." They finished talking, Theo was scared, Maddie listened carefully and caringly to calm her husband. He hangs up the phone, takes a breath to calm himself, and head back to work.
The rest of the day, was very quiet and fear filled on the entire work place. Theo was worry, but he was not too scared, because he still had 90 days before he would have to make a decision. Leaving work, he would normally go for a drink, today was not normal so he went straight home.
Walking in the house, his wife met him at the door, she sent the kids to their grands house, so they could talk with no interruptions. They sat-down for dinner and a long talk, Maddie starts the very emotional conversation with: "I'd like to say, I am proud of the way you have provided for our family, Theo, we've been married for 15 years, and we haven't had a need that your hard work at providing hasn't fulfilled." "Also I am here today to listen to anything you have to say, for a person, you to bounce ideas off of and workout a plan to weather this family storm. "Theo in tears, says, I do know what to do, I've done everything right and I JUST DON'T KNOW WHAT TO DO???" And sobs himself to sleep!!!
The next morning, at 4:30 the phone ring, half sleep and anger Theo, picks up the receiver, a voice says: "Hello Theo? Theo sits up wondering who was calling, say "yes?" the caller said: "This is Mary Smith from Ford, Human Resources, I called to say, that the plant is closed, and you will receiver a letter by UPS later today by mail explaining, what happened and any further action you can take, also the letter will explain whatever, I didn't in this phone call." She said, "Goodbye" and phone went dead, Theo tryed to call back and all he got was a busy signal.
Maddie said "Theo, who was that? Theo turned and told his wife what transpired over the phone. Four hours later the mailman brings the letter that his company said he would be delivered, Maddie was outraged saying: "that they had to have planned the plant closing weeks ago for the letters to arrive in four hours of that "terrible" phone call." The letter read:                                                                     
Dear: Theodore Brown
We are sad and disappointed that our economy, has put our company in the position to close our plant, at such an inconvenient time. Enclosed: in a severance package that includes: three months pay, six month medical and dental package.
Thank you for your service, to our company, We hope you future employment opportunitie are pleasant!!!
Mr. Allen Abram
Director Of Operations
Ford Company
It was the single most tragic letter and event of his life. Theo sunk into a deep depression, feeling sorry, and a couple of week's of why me, but go up one Monday and said Now it's time for job searching.
He called this phase one: it involved working very hard at his job search, creating a new resume, cover letter, and looking at YOUTube video, "how to win the interview." Maddie is very proud of his rebound from, disappointment and depression to encouraged and hard line job searcher. However the clock is ticking and its a week at two month's till doomsday!!!, and no more money.
Money was coming to the end and Maddie, asked Theo how was his job search going, he gave her the bleak details, so they talked about phase two, which involved: Veteran Service, Unemployment Service, and Welfare Services.
Theo hit phase two with the same vigor and heart as he did with phase one. Monday morning 7:00 a.m. the alarm rang and Theo hit the floor like the soldier he was and setting up his plan of attack, getting all of his paperwork ready to answer question, and see how Veteran Service's will help him, while fully involved in his job search. He was desperate, all of his options were used up and all of his bank accounts were depleted, He used his cellphone: Google's Maps app, got the address and was his way.                
Entering Veteran Service's, Theo felt a faint Military familiarity, because of the strict-to-the-letter adornment of the buliding and it's office's. As walking in, he had to stop at a desk where an officer and a walk through scanner was, it was manned by a officer in a security uniform and name tag with "Smith", Officer Smith instructed him to put: all metals in the tray and walk through the scanner, after being scanned he was instructed to take his metals, and walk to the receptionist.
The receptionist was a pretty blonde, women in a business suit and also had a gold name tag, with "Harris" on it, and she said "hello, can I help you." Theo respond: "Yes my name is Theodore Brown and I'm a veteran…, Ms Harris interrupted, "do you have a DD 214," he answers "yes" and handed it to her. Theo continued, I have lost my job and I here to see if I can get some help," Ms. Harris took some more intake information, and handing him a writing board, asked him to fill out the intake paperwork, instructing him to the "visitors chairs."                                                                                                  
He read over the paperwork while writing all of his personal information, throughout the entire set up form, after he finished, he took the forms back to the receptionist window. She said, "Thank you and said an "intake specialist" will be with you soon, so he went back to his seat and waited.
Ten minutes later, a heavy-set brunette women, comfortablely dresses in a flowery blue dress call from an open door "Mr. Theodore Brown" walking toward the voice, the heavy-set women instructed him to a open room filled with desk and chairs, across the deck was a chair in front, she instructing him to take a seat there.
She said "Hello Mr. Brown, I'm Ms. Johnson, your intake specialist, and I need to get further information, and set up an appointment to talk to a counselor. Theo responded with a question asking, I have to see a counselor, "yes," "you will have to bring in additional paperwork so we can assess your need," He end by saying "ok." finishing his paper work, Ms. Johnson gave him a list of things to bring to his meeting with the counselor in three days Friday at 10:00 a.m. Mr. Mulligan.
Feeling good for the first time in a long time, he drove home in preparation of finishing the list. He told his wife Maddie, "I think that the meeting at the V. A. went well and we have weathered the storm." Two days later he finally get his last piece of paperwork, and prepare for his ten o'clock appointment, feeling upbeat!!!
7am the alarm, rang, rising early was a habit for Theo, also he couldn't wait for his meeting this morning, he takes a shower, shaves, dress in a nice shirt, and slacks, kiss his wife goodbye, Maddie says: "go gett'um tiger" he goes back to a old routine, Duncan Muffin Cafe: black coffee, four sugers and a muffin, and on his way to Veteran Service's!!!
He arrives early in anticipation of a great outcome, goes into the building and same process of scanning, and waiting, at then Theo heard his name, "Mr. Theodore Brown?" He rose to his feet and walked toward the voice.
The man he encountered was a tall blond man in a dark blue suit, name tag read "Mr. Mulligan" he shook his hand and followed him into a small office filled with pictures on the walls and a large computer on the desk, pointing toward a seat Mr. Mulligan asked Theo to take a seat.                                                                 
Mr. Mulligan was a short man and asked Theo for his paperwork, no welcome or brief explanation of how the day will transpire, just straight business. Mr. Mulligan asked "did you get all your paper work." Theo said "yes" so he started typing and asking question, and more typing and more asking questions, after it was finished he look down his glasses at Theo, in a condescending way and said: "Sorry Mr. Brown, we can't offer you any help, you made too much money in the last three month's, and it seems that you have a surplus of 2000 dollars." Theo responds: "That's my house payment for this month!!!" Mr. Mulligan snapped back, Well, it's not in your paper work and until this is resolved, we can't help you. Finally saying: Sorry Sir!!! Will you sign right here? Theo asked, what am I signing? Mr. Mulligan said the assessment, "you can reapply in 30 days!!! Mr. Mulligan passes Theo a copy of the assessment and walking him out to the reception area!!!"
Feeling shocked a hurt and confused, Theo walked out thinking to himself, "they didn't even ask for my morgage!!!" and "Now what am I going to do?" As he drives home, humiliated and broken!!!
Seeing his wife, Theo just sobbed, saying to her, "WHAT ARE WE GOING TO DO?" She asked him what happened and he told her the entire pain-filled process!!! She got angered and more angered the more he talked, finally she said: "You give all your time, energy, with a spotless record, and this is the thank, you get?" Maddie went straight to he computer found her Congressman's email and mailing address and wrote this letter and ended with this:
"Soldiers: are America's minute men, called to battle, called to war, and called to serve by Their Country, by Their Family and Called by their God. To serve in a thankless position, that can and sometime will cause there death.
After all the pain, carnage, and sacrifice, they come home to work, and do their economical duty for their family. They ask for nothing more than, a way to finish out their lives in the freedom that they have provided. Believing that if they had a short coming, Their Country through Veteran Service would come in minute to their aid, and once again they are left in disrespectful and humiliating disgrace by this organization!!!"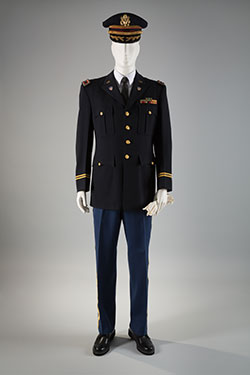 In Conclusion
Theo was not looking for a handout, he was looking for His sevice to be recognized and honored!!! And for VETERANS SERVICE'S to live out their motto: to "care for him who shall have borne the battle and for his widow, and his orphan." A. Lincoln
However from the moment he walking into the door, he was set to the trajectory of a painful out come: They allowed him to pour out his pain and personal business of his failure or inability to provide for his families basic needs,on a needs application, he came early to the appointment because he was very desperate, and sat through and tolerated the smug, and condescending interview. Lastly walkout lower than he came in: with no opportunitie, no help and no options.
He said to himself: "They will never be there when you need them, and the workers will aways make you feel like "Oliver Twist and his bowl of grool," its like after your hurting they are not as helpful as the welfare system or a homeless shelter!!! They don't even, Remember that we gave our: time, our youth and almost our lives to them. And all I get is disrespect "THANKS FOR YOU SERVICES" no help, no action, just, "LIP SERVICE"!!!